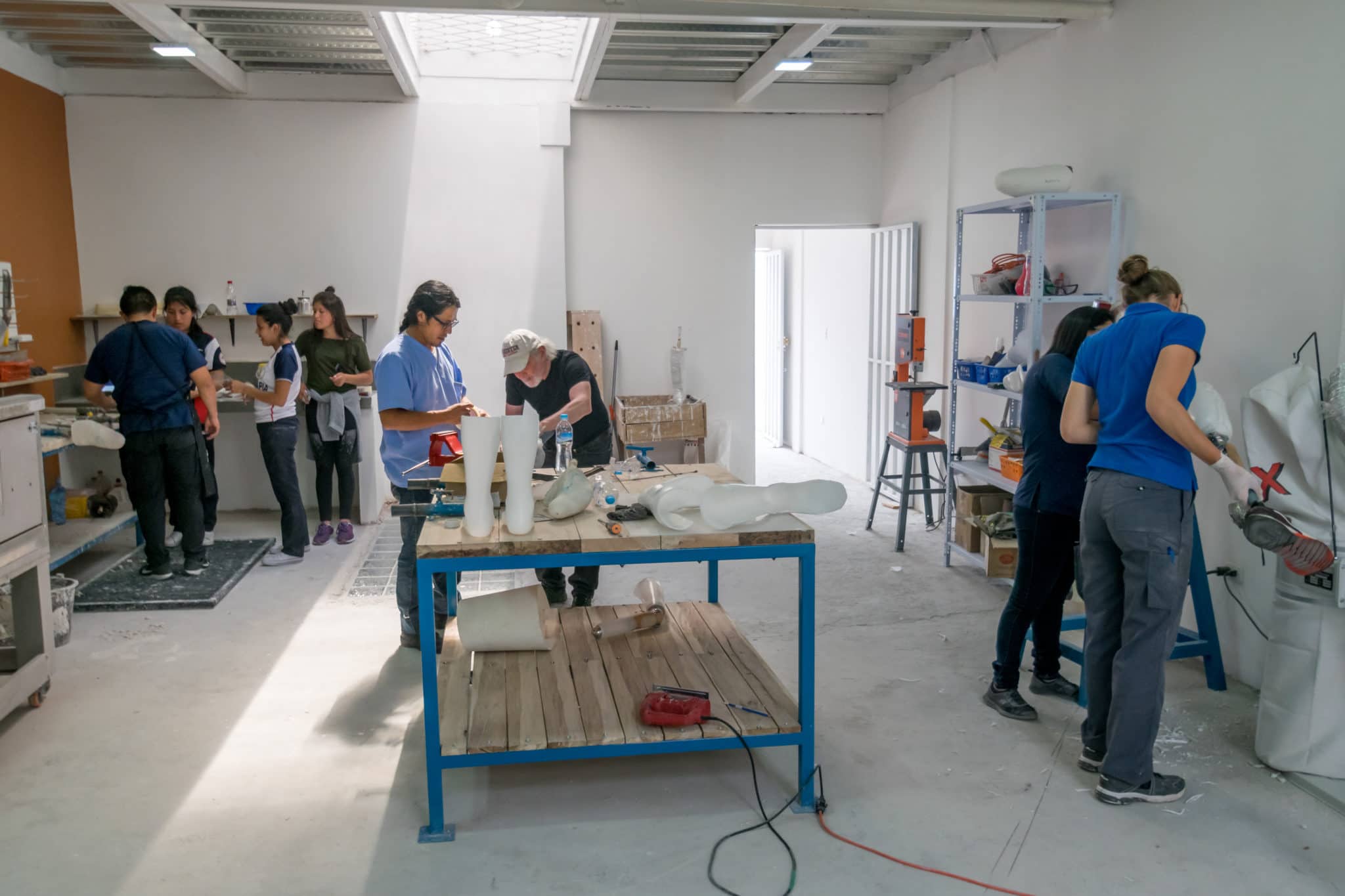 The second floor of the workshop is complete and fully functional.
We moved into the new space in January 2019 and now enjoy large workshops and storage space upstairs and additional patient treatment rooms and a "clean" workshop on the ground floor.
The noisy and dusty work takes place upstairs away from treatment areas.
And our workshops upstairs are finally large enough to accommodate the many students and professionals working together.
Thanks you to our generous donors
and to our architect, Romiro Garcia, and his team of skilled workers for their excellent work.